Thank you to everyone who came along and either ran or helped put the race together
Hope you had a great day and enjoyed it as much as we did, see you next year!! 
Riverbank Challenge Results 2017 - Main Race
License No: 2017-27634
It is a multi terrain, predominantly flat course of approx 1/3 marathon distance (9 miles), run mainly on the banks of the River Ouse. 
Also, there will be a 2.5 mile Fun Run with a memento for each finisher.
 Prizes awarded for the 1st, 2nd and 3rd Male and Female runners awarded after the race. £50/£30/£20 cash respectively.
Prizes awarded to the 1st Male and Female for the following age categories: Vet 35-39, 40-44, 45-49, 50-54, 55-59, 60-64, 65-69. £15 cash each. All awarded via post after the event.
(Age category prizes cannot be claimed alongside main prizes)
Prize of £100 cash awarded for a new male or female course record
T-shirt and goodie bag for every finisher
Numbers to be collected on the day
Congratulations to Paul Marchant from Northern Masters AC, winner of the main race in 2016, and is the second name on the RBC trophy which is proudly on display in the Westfield Bank Sports Complex
He won in a winning time of 49:26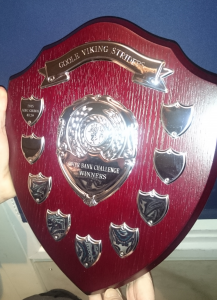 Course Records: 
Male :  Pulmlani Bangani 45:53 (2005)
Female:  Sian Edwards 54:19 (2014)
 Facilities include: Food, Hot and Cold Drinks, Bar, Toilet/Changing Facilities, Parking
Course Map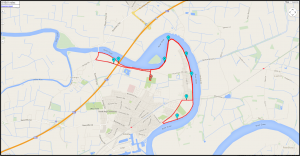 Sports massages are available on the day courtesy of the fantastic team at Goole Sports Therapy.
Specialists in the prevention of injury and rehabilitation back to optimum levels of functional, occupational and sports specific fitness, regardless of age and ability.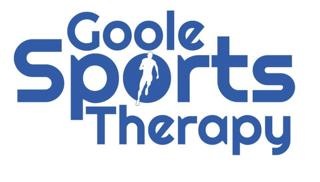 Proudly Sponsored by: